Free Resume Creator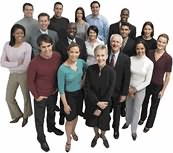 Free Resume Creator to write, print, and download your resumes online by filling in the blanks, using our free resume creator with many styles, and a built in editing system to make future changes. It couldn't be easier to write resumes. Each section has it's own screen, simply enter the requested information, answer some simple questions, and your resume will practically write itself. You can preview your creation at any point to check your progress. The freeware free resume creator has many styles and layouts to choose from; we also provide tips and help along the way.
Free Resume Creator | Help | Resume Examples | Edit Your Resume | Make Cover Letter
The PCman's Freeware FREE Resume Creator
FREE Resume Creator Features
Free to use, no memberships or sign ups, use it whenever you wish as much as you want; write unlimited resumes.
Customize your resume to suit your needs with the many options available.
We provide tips, help, and suggestions to help you write it.
The free resume creator has many popular layout styles to choose from.
The type face, text color, and accent colors can all be customized.
Preview your resume as you write it at each step.
Your finished resume can be printed now and downloaded to be printed later.
Your cell phone number, email address, and webpage address can all be included.
Our easy editing system allows you to return at any time, load your free resume into the system then edit and update it as you change jobs or get additional education.

If you like our free resume creator and think others might too, please use the link code examples below to put a link on your website or in bulletin boards and blogs.

Title: FREE Resume Creator
Address: http://www.thepcmanwebsite.com/free_resume_creator.shtml

For a Webpage or Blog:
<a href="http://www.thepcmanwebsite.com/free_resume_creator.shtml">FREE Resume Creator</a>

For a Bulletin Board:
[url=http://www.thepcmanwebsite.com/free_resume_creator.shtml]FREE Resume Creator[/url]
New features are always added so check back often.
Thank you for visiting the best site on the web!
This site is always updated
Copyright ©1999-2015 The PCman Website
Site Map | Links | Terms | Tell a Friend | Forum | Privacy | Mail List | The PCman's Store