Write Your Resume Online
Free Resume Creator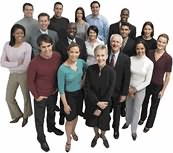 Write Your Resume Online create resumes online simple to follow resume wizard takes you step by step to write your resume, free to use with easy editing system to make changes and updates as needed. The wizard is an easy to use resume writer and write your resume online simply fill in the blanks and answer simple questions. The free resume creator has many choices and options to customize your resume to suit your needs. If after some time you get a new job or get more training you can come back at any time, load your resume data back into the system in one operation, and make additions and changes at will.
Free Resume Creator | Resume Examples | Cover Letter Creator | References Page Maker | Interview Thankyou
The PCman's Write Your Resume Online FREE Resume Creator
Please choose a style for your resume, then choose which section you would like to show first, the Experience section or the Education section.
Click the circle below each image to select your preferred style and click on a thumbnail image to preview each style (opens into a new window).
The style image outlined in red is your currently selected style. Section Order Experience Education. Style Choose Ascii Text format or a Style format.
New features are always added so check back often.
Thank you for visiting the best site on the web!
This site is always updated
Copyright ©1999-2014 The PCman Website
Site Map | Links | Terms | Tell a Friend | Forum | Privacy | Mail List | The PCman's Store