The PCman's FREE Age Calculator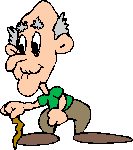 FREE Age Calculator, calculate your age in years, months, days, hours, minutes, seconds and milliseconds. Use our free online calculator to see how long you have been alive in various time formats. It displays your age along with the day you were born. You can see how old are you in many time formats. Enjoy the fun, free online arcade games, The PCman.
Game Store | More Arcade Games | Games 4 Your Site | Send Game Greeting Card
The PCman's FREE Age Calculator Online
Free Age Calculator online time formats years months days hours minutes seconds milliseconds
Free iPhone 3G Cellphone | Free Coach Purse | Free Macbook Air Laptop
New games are always added so check back often.
Thank you for visiting the best site on the web!
This site is always updated
Copyright ©1999-2014 The PCman Website
Site Map | Links | Terms | Tell a Friend | Forum | Privacy | Mail List | The PCman's Store