FREE Red Cursors Windows Cursors Downloads
FREE Red Cursors Windows Cursors Downloads browse our collection of freeware cursors spice up your computer with red download them here for your windows computer with simple install instructions. Simple
instructions to install windows cursors
into your red for windows 95, 98, ME, Vista and windows xp. We have previews for the free red cursor shown on a white background and a gray background. Download freeware windows cursors below. .ani means it is animated, .cur means it is not.
FREE Skins | FREE Fonts | Free Clipart | FREE Logo Creator | Play FREE Games
The PCman's FREE Red Cursors Windows Cursors Downloads
FREE Cursors > FREE Red Cursors

free red cursors preview shown on white background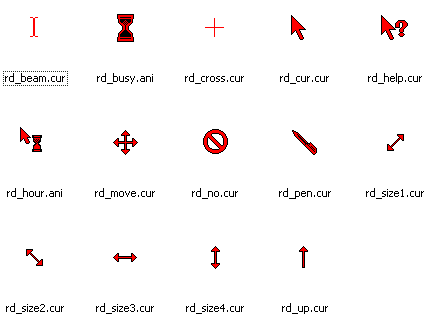 free red cursors preview shown on gray background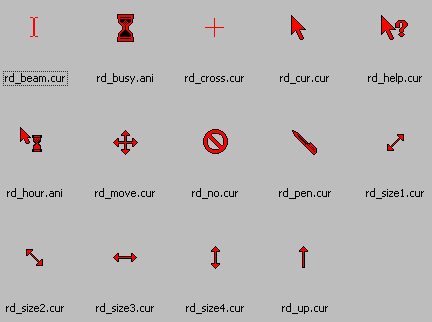 Download Free Red Cursors

New features are always added so check back often.
Thank you for visiting the best site on the web!
This site is always updated
Copyright ©1999-2014 The PCman Website
Site Map | Links | Terms | Tell a Friend | Forum | Privacy | Mail List | The PCman's Store